Practice for the weeks of November 24 and November 29:

All swim and water polo practices will be at Tokay High School during
these two weeks.

John's Group 3:30-5:30pm
Cindy's Group 3:30-4:45pm
Adrian's Group 5:30-6:30pm
Troy's Group 4:45-5:30pm

Age Group Water Polo 6:00-7:30pm Tuesday, no practice on Thursday-Thanksgiving

Masters Swimming 5:30-7:00pm, Monday-Tuesday and Wednesday

Diving practices will be Mondays and Wednesdays at Lodi High,
5:30-6:30 pm, Lodi high

No practices on November 27 Thanksgiving except John's Seniors 7:30-9:00 am, with treats 

Parade of Lights-Thursday December 4th 5:00 pm
Lights Camera Action – Holiday Movies!!!

Lodi Crab Feed January 31st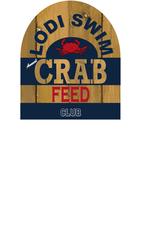 Please see the Newsletter for more information. This is our social event of the year and a fund raiser that goes toward the rental fee of pool space
Link to my website
Fitter Faster Clinic on June 5-6-7, 2015
We will have a water polo clinic with Brenda Villa and a second national team member on the afternoon 12-3 pm on Friday, Saturday morning will be swimming with Kara Lynn Joyce and Larsen Jensen (see his 20 questions on USA Swimming website), Saturday afternoon a water polo clinic, advanced skills, with Brenda Villa and a second national team member and Sunday morning swimming clinic,
High Performance with Kara Lynn Joyce and Larsen Jensen
. Tickets go on sale Black Friday.
http://fitterandfaster.com/
Lodiswimclub.com
Lodi Swim Club joins with
Twin Arbors, Spare Time Club
and Lodi Tri4kids to organize and lead a youth Triathlon program in Lodi. Please contact James Cota at (209) 329-0172
Splashball is designed to introduce the sport of water polo to children 5-9 years old. The intent is to provide basic skills and understanding of the sport in a recreational format. Although water polo is known for its toughness and endurance, SplashballTM harnesses all the fun, dynamic aspects of the game in a safe, easy to learn aquatic experience that will motivate kids to swim and stay fit.
Age Group – $55 registration fee payable to USA Water Polo & $100 for each session.            First session August 12 to September 4. Second session September 9 to October 2.     Tournament fees extra
This session will be held at Tuesday and Thursdays from 6:00-7:30 pm for older age groupers and 6:00-7:00/7:15 for the younger age groupers; as well as Saturdays TBA.